NEW TEAM PICTURES COMING SOON
Paranormal Adventures is a dedicated team of people from all different backgrounds and beliefs with a common goal to investigate the paranormal. We have come together you bring you the most exciting team of ghost hunters.  You can read all about each team member below.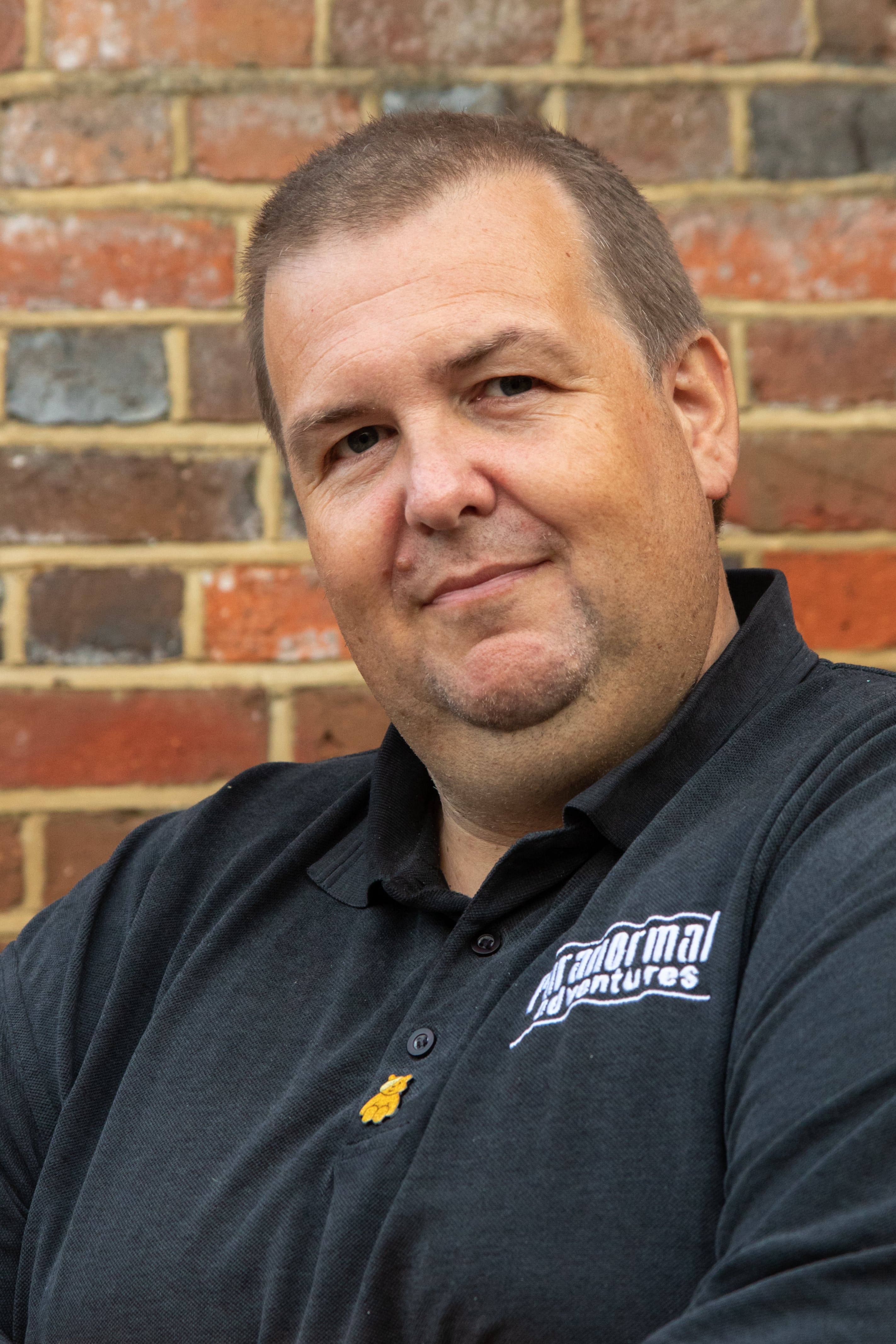 Steve "Pudsey" Mitten
Director - Events Manager
My name is Steve 'Pudsey' Mitten, I am 27++++ years old and I live in Southampton, Hampshire.
Having had many unexplainable experiences from a young age and then going on to work at a possible "haunted" hotel where plenty of things seemed to happen that I couldn't explain, it was a very easy decision to say YES PLEASE, when a group of local paranormal enthusiasts called one day and asked if they could come and conduct a paranormal investigation. After this I was hooked!
After continuing to have many experiences that I just cannot explain, I have since become a firm believer that GHOSTS do exist,  although I also believe that no one will ever be able to prove this whilst they are still alive!
I continued for a short while as a member of a few other groups until I was very fortunate to become involved with a local fast growing organisation where I felt very comfortable for nearly 6 years. It was during this time that Steve Hunter and myself came up with the idea of Paranormal Adventures. PA was created one day whilst sat outside a Kebab shop eating the most amazing chicken doner kebab. We had this vision of creating a group where we could share our knowledge and experiences with others, whilst at the same time enjoying our hobby. We wanted to be different from other groups. We were not and are still not all about making money. I believe that everyone should have the opportunity to investigate the paranormal with a group of trusted genuine ghost hunters.
My best experience to date has been at Buckingham House in Old Portsmouth, a séance that went horribly wrong and I ended up being badly hurt by a very angry spirit, (yes I do believe spirits can hurt you). I won't tell you the whole story now but you are more than welcome to ask me on a ghost hunt. The most haunted location for me is Wymering Manor. Too many strange things happened there that are totally unexplainable.
I look forward to meeting many more people, all looking for that 'experience' that could possibly convince them that there is something more to life than we first thought.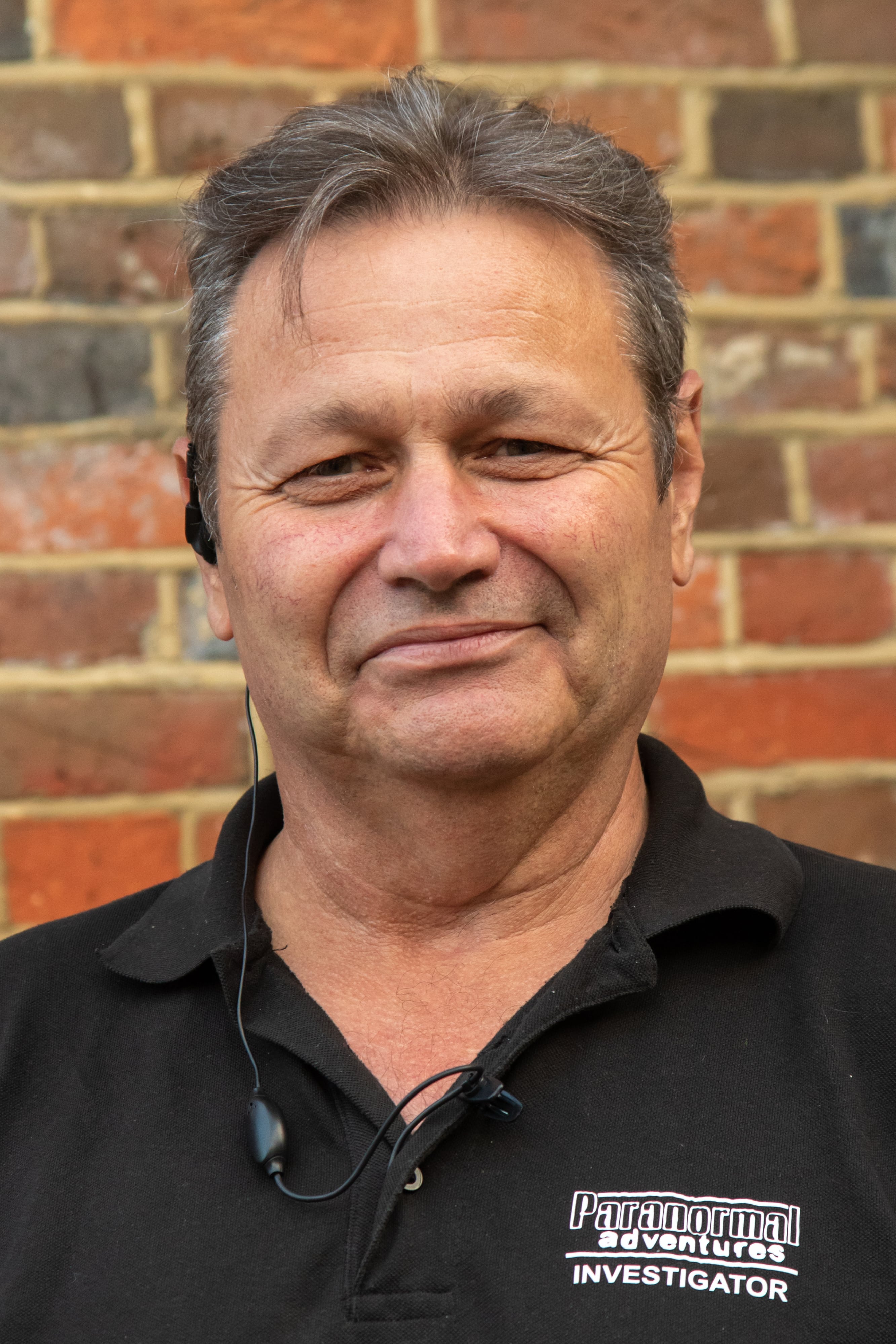 Dave Hancock
Senior Investigator
I have been apart of the Paranormal Adventures Team from its early days and thoroughly enjoy sharing my years of experiences with you. My Favourite location to date is Margam Castle in South Wales.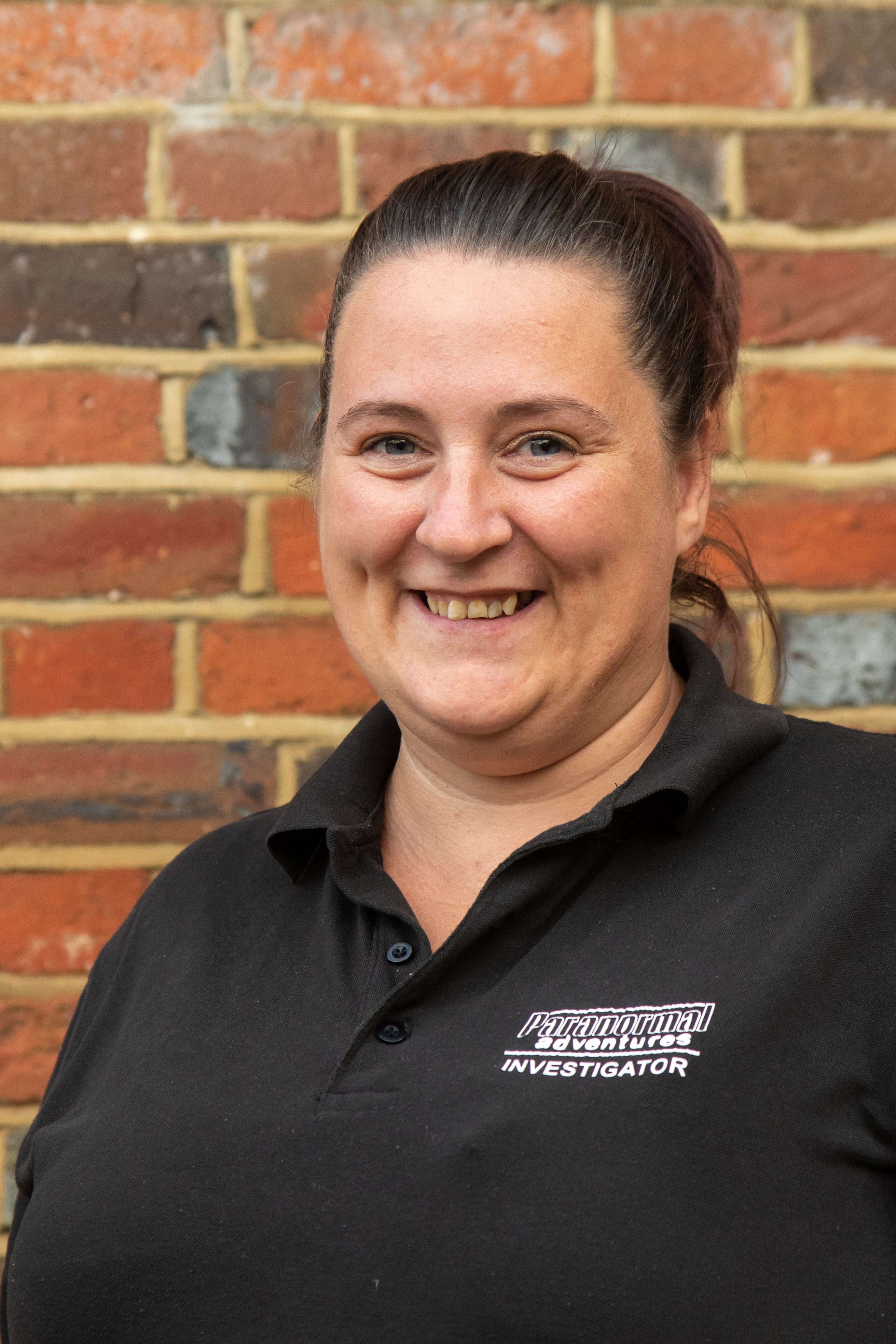 Sinead 'Nadey' Mitten
Company Director/Team Leader/Pudsey's "Boss"
Being married to Pudsey, I was always interested in hearing all the stories from his events but it took me 5 years to finally build up enough courage to get involved. The team made me feel so welcome and helped me get over my fears. I now run teams and am gaining experience quickly.
I look forward to meeting lots of people and having many more incredible Paranormal Encounters that I cant explain.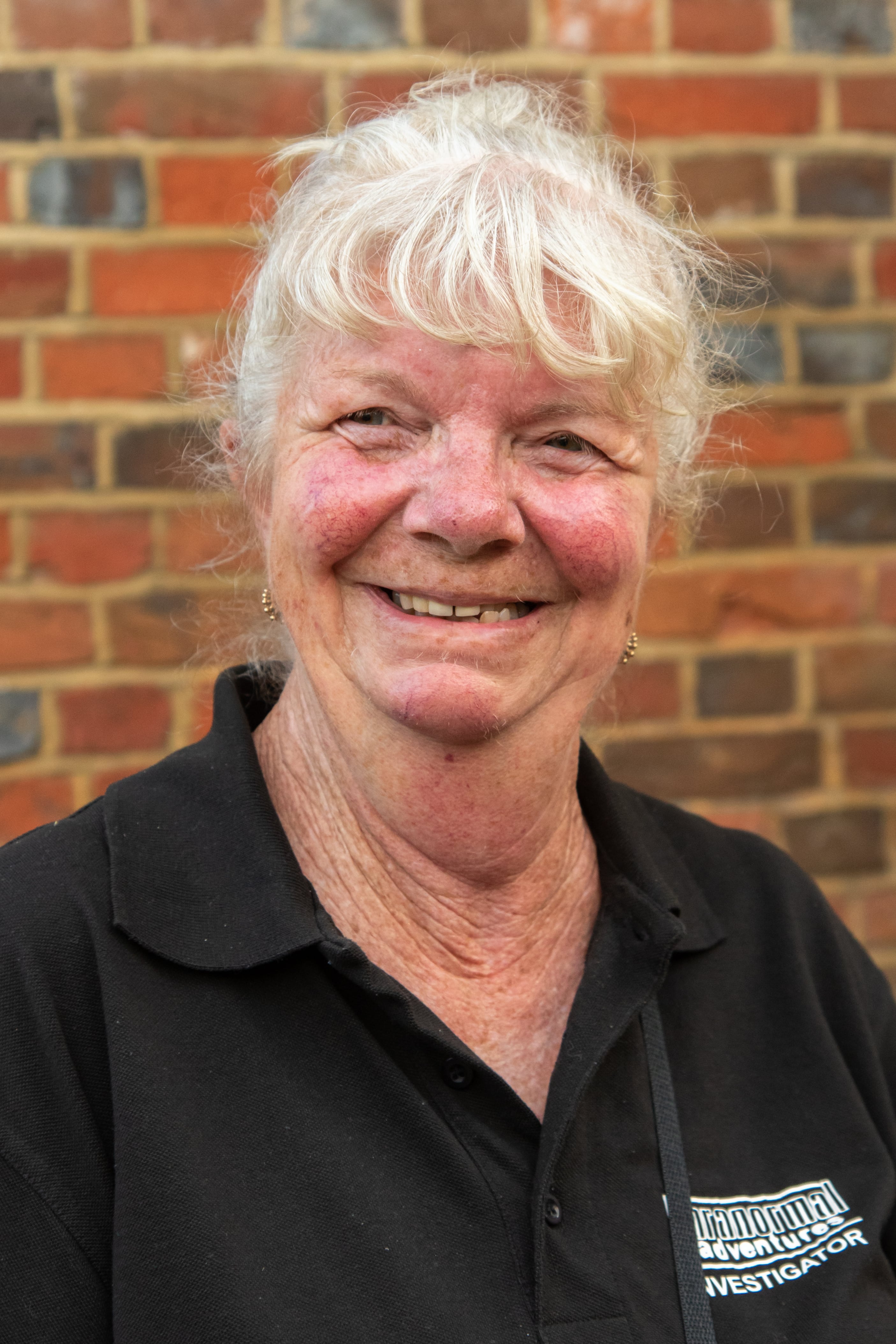 Marlene Norris
Paranormal Investigator
I first experienced ghostly figures when I was a child, it interested me from then on. I ran a group way back when working at Manor Farm and experiencing lots of paranormal activity, I now look after all the groups that come in. I am now also part of the paranormal adventures team and get out when I can. My favourite place is Wymering Manor.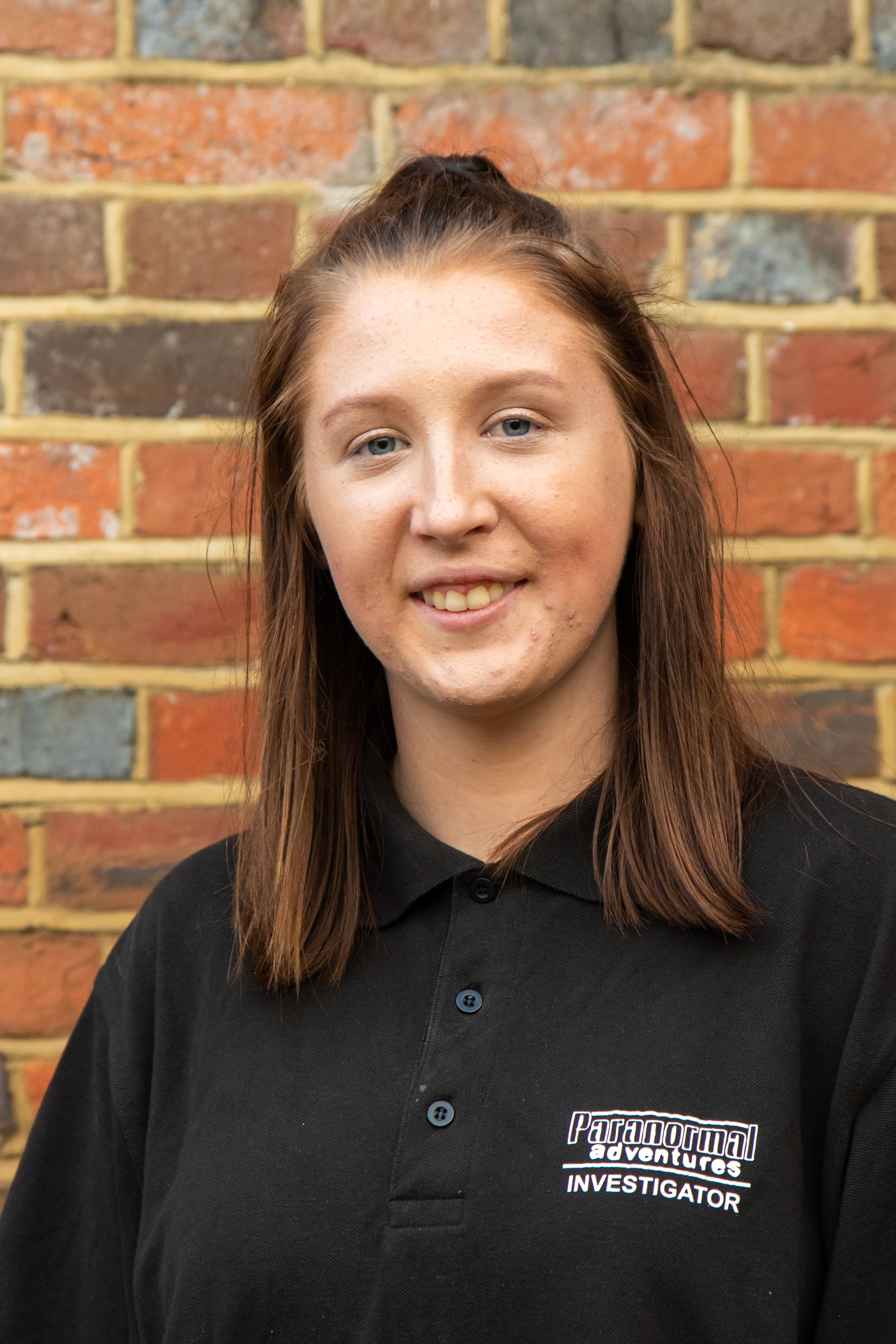 Chloe Mitten
Trainee Investigator
Hi Im Chloe and I am the Youngest of the team.
Growing up with my Dad (Steve Pudsey), I always had an interest in Paranormal Adventures. Dad made me realise that although some of his events are really scary and he goes to some really spooky locations, infact, looking for Paranormal activity is much more fun than I first thought. I had some ghostly encounters as a small child but as it was always an open subject in our house, I soon realised it was nothing to be afraid of.
I have been to many of PA's popular locations already and can't wait to visit many more. I have also met some amazing people along the way.
I look forward to meeting you all on an event soon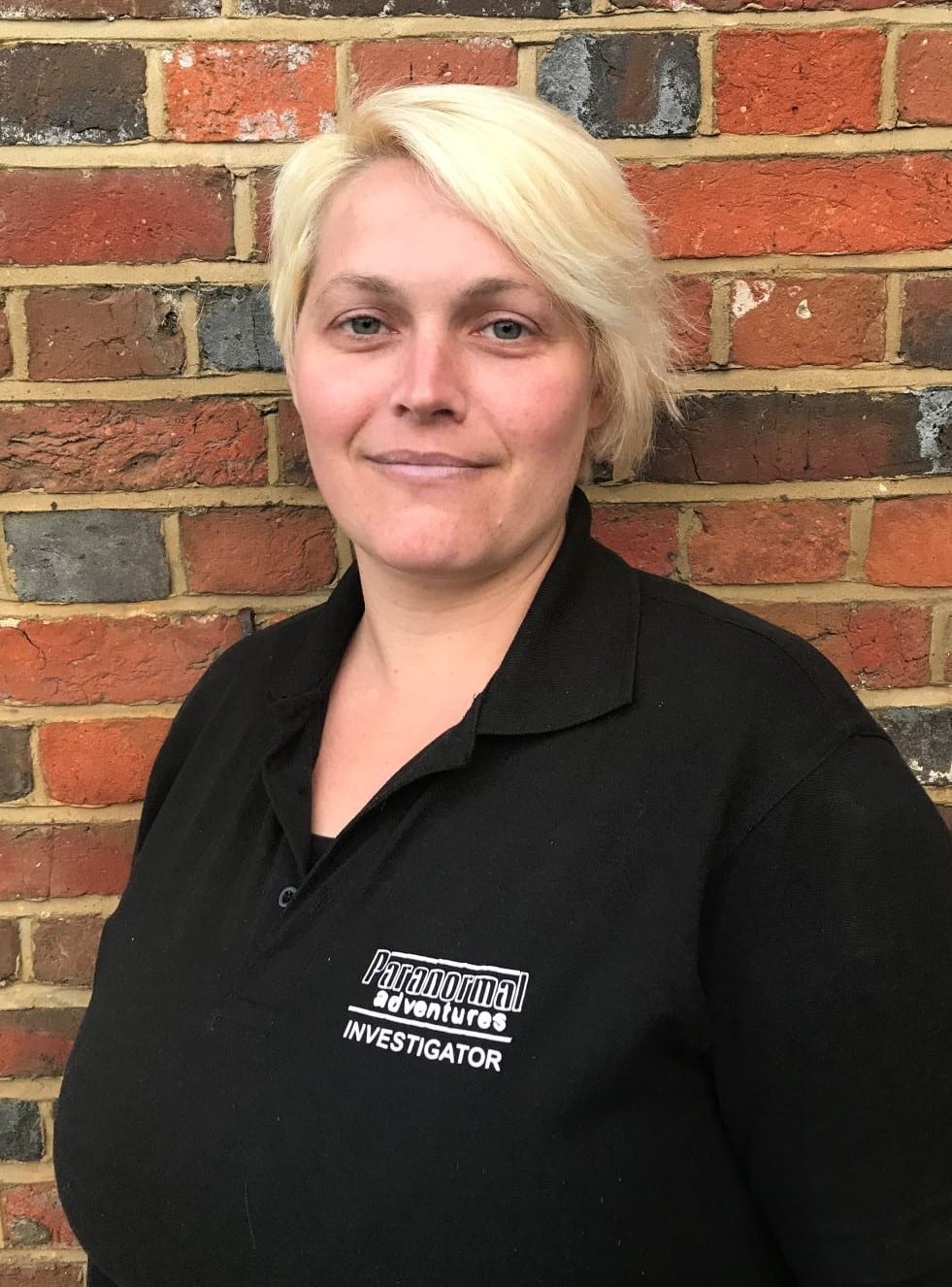 Jennifer Downie
Paranormal Investigator
Hi, Im Jen. Normally I always have plenty to say but when Pudsey put me on the spot I was lost for words!……Thats got to be Paranormal in itself!.
Anyhow, I have been with Paranormal Adventures since the early days and absolutely LOVE what we do. We have such a wide range of locations and many many amazing guests joining us, its always apleasure sharing my passion and experience of the paranormal with you.
Look forward to seeing you on an adventure soon
Join Our Team
Paranormal Adventures is always happy to welcome enthusiastic, passionate and friendly people to our team. To check for current openings or to express your interest send us a message through the below section of the website! For consideration please provide us a short bio about yourself and why you think you are suitable.